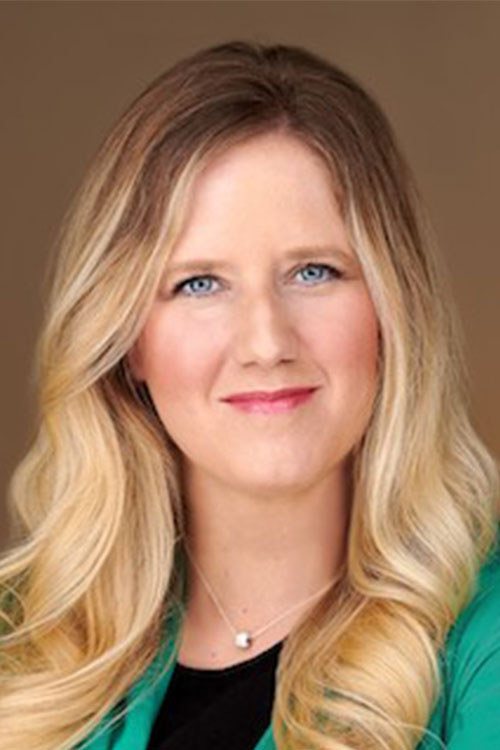 Schedule an appointment today
About Allison Johnson, LPC
"Allison "Allie" Johnson has 13 years of experience working in a broad array of mental health treatment programs.
She has worked with many populations such as children with behavioral challenges, trauma and abuse survivors, LGBTQ+ community including individuals going through transition, people living with chronic illness (HIV specialized), being a Director of a community mental health agency, training and supervising clinicians, and working with ambitious adults in a boutique private practice setting.
Allie has experience providing treatment for individuals, couples, and families who have been challenged by acute and complex trauma, life transitions, depression, anxiety, managing chronic illness, relationship distress, and substance abuse. She is a compassionate, client centered therapist who uses warmth, insight, and motivation to help her clients achieve exceptional outcomes.
She utilizes techniques and modalities which best suit her client needs and may include Cognitive Behavioral Therapy (CBT), Emotionally Focused Therapy (EFT), Eye Movement Desensitization and Reprocessing (EMDR), and Mindfulness.
She received her Bachelor of Arts degree in Forensic Psychology from Saint Ambrose University in Davenport, IA and her Master of Science degree in Community Counseling from University of Phoenix.
As a result of her own life experiences, Allie has a passion for providing care to children (and adult children) of parents with mental illness, caregivers of family members with critical/chronic illness, pregnant and lactating women, parents with young children, and first responders and their families. She is a passionate advocate for children's rights, women's rights, and LGBTQ+ rights.
Allie is an Iowa native now living in Phoenix, AZ. She is the mother to two beautiful children and is married to a first responder. She is an avid sports lover, collegiate volleyball player, world traveler, and loves having new cultural experiences.
I look forward to working with you and am honored that you have chosen me to partner with you on your journey of growth and change."