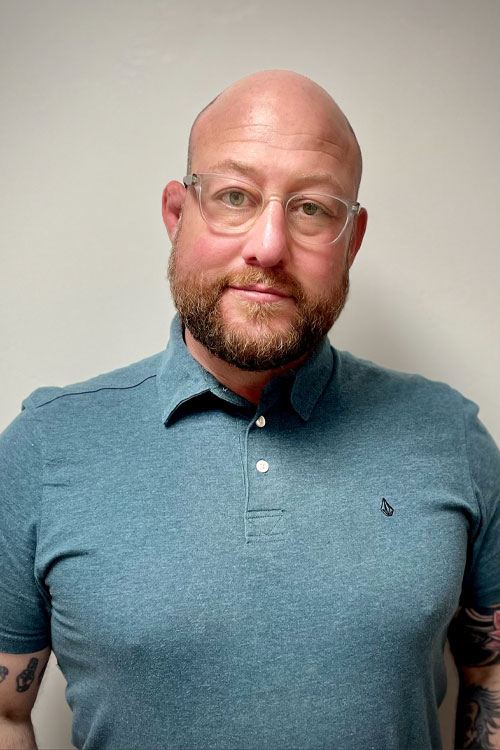 Schedule an appointment today
About Joshua Krause, LMFT
Hi, I'm Joshua Krause. It is a privilege to aid you in navigating the complexity of being a human being, and ultimately finding meaning, purpose and value.
I have been working with individuals and couples for over 6 years. Cultivated in my years as a professional artist/designer, teacher, and jiu jitsu coach, I bring creative, reflective, and philosophical approaches to people managing stress, depression, anxiety, trauma, grief, and the unpredictability of life.
In particular, I have interest and have continued my training in the range of human sexuality, working with individuals in "non-traditional relationships" (such as poly, open, and non monogamy), LGBTQ community, as well as grief/loss through job loss, identity, life stages, illness, divorce, infidelity, and co-parenting issues.
I feel that my humor, straightforward reflection, and being a real person are just as beneficial as my core modalities and interventions from ACT, CBT, DBT, Somatic Experiencing, Existential and Gestalt therapy. I believe that we are each granted the choice and power to tailor the narrative of our lives, and I am here to help you author and own your story.