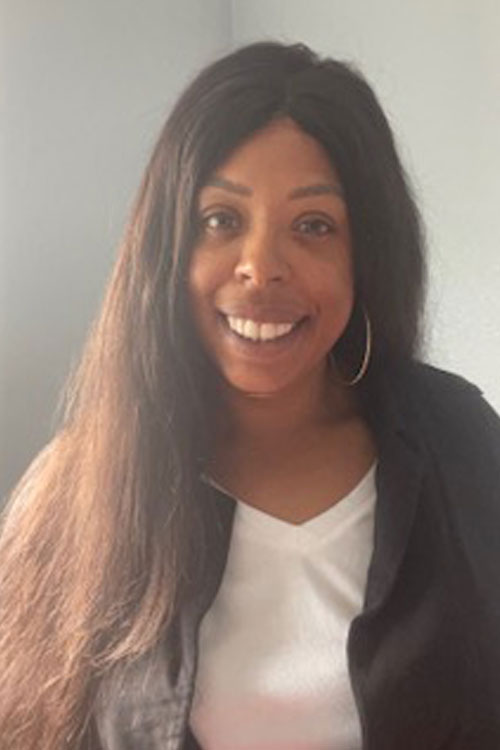 Schedule an appointment today
About Camille Goodin, LMFT
"Shoot for the moon, even if you miss you'll land amongst the stars"
Welcome! I am Camille Goodin, a California- licensed Marriage and Family Therapist specializing in the treatment of children, teens, young adults and their family members. I received my degrees from Grambling State University in Louisiana, and my masters in marriage and family counseling from National University here in San Diego. I have almost a decade's worth of knowledge in treating young adults children and families struggling with communication issues, anxiety, depression, OCD, behavior issues, or school related problems.
I strive to help young people and their families create better futures by utilizing a variety of therapeutic approaches including DBT, mindfulness and meditation, CBT, and Trauma based therapy. I provide high-quality evidence-based psychological services uniquely targeted to your concerns. I provide telehealth services via secure video and telephone so you can get help and support from the comfort and convenience of your own environment.
My relationship with each patient is warm and personal, creating a safe and collaborative environment to successfully obtain treatment goals. I am very responsive to the unique situations and personalities of my patients and work with them to develop a treatment plan that meets their individual needs.
I believe in an empathetic, collaborative approach to therapy, one which is accepting and provides a safe environment for self-exploration. The work that is actually done depends on your needs and desires. I consider it to be a privilege to be invited into my clients lives to help them heal, change and find solutions to discover what works for you.