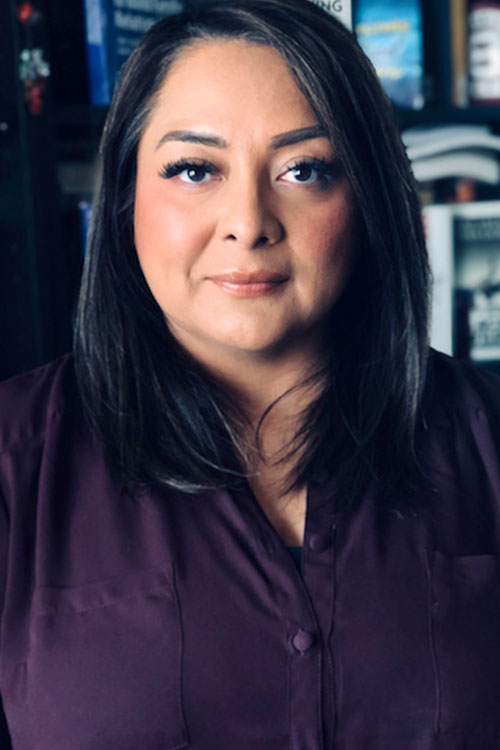 Schedule an appointment today
About Cathy Ramirez, LMFT
"When your world turns upside down, keep walking as with time your upside-down world will become your new world right side up." ~Cathy Ramirez
Cathy Ramirez is a Licensed Marriage and Family Therapist with 3+ years' experience working with diverse populations of people dealing with Substance Use Disorders and Co-Occurring Disorders in outpatient, residential, and correctional facilities.
Cathy has experience with adults who are working through depression, anxiety, pervasive disorders, past traumas, substance abuse disorders, parenting issues, relational issues, and learning to adjust to life's changes. Cathy also has a passion for providing support to people who may be struggling in their journey and want to add new tools/skills their tool belt.
Cathy's intention is to create a warm, non-judgmental, and brave space where you are able to talk your challenges and feel and express your emotions. Her foundational approach is Person Centered (Humanistic), which looks to create the ideal therapeutic environment for you to do the work needed to meet their goal(s). She will be with you throughout your journey towards where you want to be.
Cathy's intention is for her clients to feel seen, heard and accepted without judgement, no matter the experience or emotion. And for client's to be able to bring their full self into the therapeutic relationship. Some of Cathy's integrated modalities include CBT, DBT, MI, and Relapse Prevention. Cathy is also fluent in Spanish and offers therapy in Spanish.
Hola, my name is Cathy, I was born in El Salvador and came to San Diego at the age of 7. I consider myself a San Diegan as I've lived here for over 33 years. I received my Bachelor's degree from San Diego Christian College. After graduation, I received my Master's degree from National University. I am an immigrant who dedicated herself to achieving her educational goals and now career goals; making myself proud and my family proud. Becoming a therapist and being with others along their path towards healing, is my way of giving back to the community that gave me everything.