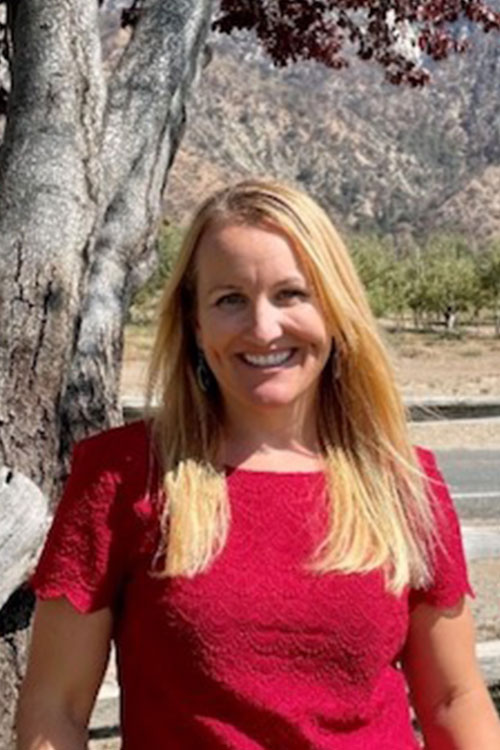 Schedule an appointment today
About Courtney Leon, LMFT
Courtney Leon is a Licensed Marriage and Family Therapist and has been practicing therapy for 14 years. From a young age she always knew she wanted to have a job helping people.
Courtney feels that it is a tremendous honor to be a therapist and work with people.
After completing graduate school at the University of San Diego, Courtney began working as a therapist, serving a variety of populations to include children, adolescents, and adults, conducting an immense amount of Family and Couples therapy. Most recently she has spent the last 5 years working with the Military and their family members aboard Camp Pendleton.
Courtney believes as we go through life, it can become so complicated and challenging. During the hard seasons of life, we often need help working on ourselves to feel happy again. Whether it is due to relationship distress, a mood or anxiety disorder, or life feeling overwhelming and feeling stuck, we all need help finding the tools to heal and change our lives.
Courtney will work with you to find your underlying pain and needs, discover ways to cope, manage and thrive through them. She uses a variety of therapeutic techniques, to include CBT, Gottman Relationship Tools, Motivational Interviewing, Solution Focused Therapy, and Family Systems Model. Through this hopefully you will find the life you want for yourself. While the work may not feel easy, it will open the door to changes for your life.