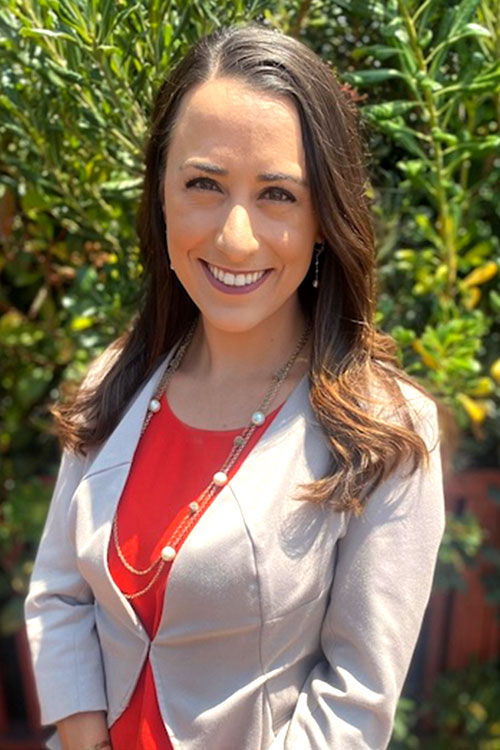 Schedule an appointment today
Erika Allen- Andere, LCSW
About Erika Allen- Andere, LCSW
As a Licensed Clinical Social Worker (LCSW) in California, Erika serves her clients by providing strengths-based, person-centered, spirituality and trauma-informed services.
It is Erika's goal to help clients build insight into their own symptoms and develop the tools needed to help them move towards a more positive and functional way of thinking about themselves and the world that surrounds them.
Erika's experience has shown her that at the core of many (though not all), client's mental health struggles is the desire to belong (to oneself and to a larger purpose) and find meaning in life, and live out that sense of belonging and meaning without self-doubt. Erika approaches each client with the perspective that each person is worthy and filled with dignity. Erika aims to work collaboratively with clients–who are the experts of their own stories–to help them realize their own self-worth and dignity from themselves.
Born and raised in San Diego, CA, Erika moved to Los Angeles to attend her undergraduate college, Loyola Marymount University and later moved to Boston, MA, where she attended Boston College and earned a Masters in Social Work (MSW) and Masters in Theology and Ministry (MATM). In attaining a dual-Masters degree, Erika provides spirituality-competent care when spirituality, faith, and/or religion are important to her client's self-identity, understanding the two often impact one another.
Erika most often utilizes the following treatment modalities: Cognitive Behavioral Therapy (CBT), Solution Focused Therapy (SFT), Motivational Interviewing (MI), Narrative Therapy, family systems, and Strengths-Based Services. Her experiences come from a variety of settings, including working as a Psychotherapist for Outpatient therapy clinics, as a Case Manager in an inpatient psychiatric hospital, and most recently as the Program/Clinical Director of a crisis-centered, residential treatment facility. Through her experience, Erika has worked with an array of mental health populations and diagnostic backgrounds ranging from depression, anxiety, and mood disorders, to psychotic and personality disorders. Erika specializes in providing adult, family, and group therapy, though has worked with a variety of ages and utilizes Evidence-Based Practices that are appropriate for each client. In the coming year, Erika is seeking additional training in providing support to Perinatal Mood Disorders (prenatal and postpartum individuals/families), and has sought training to support individuals with burnout and transition concerns that are arising with COVID-19 impacts.