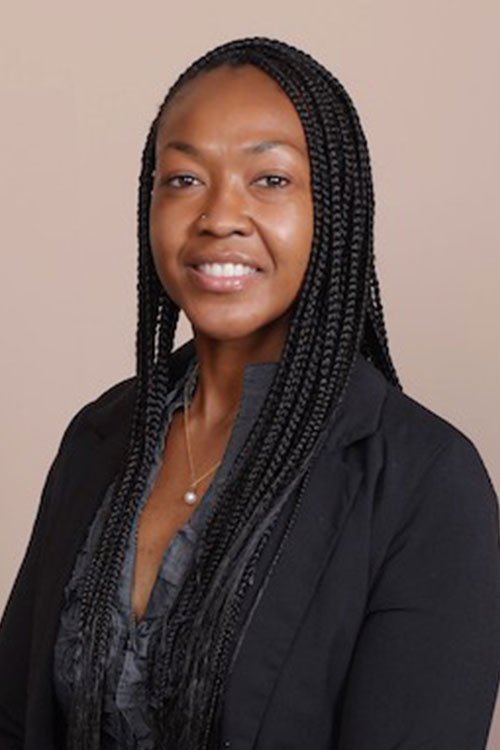 Schedule an appointment today
About Ime Davis, LMFT
Ime Davis has over eight years of mentoring, mediation, and counseling experience supporting children and families within the academic and social work sectors.
Ime has worked with clients diagnosed with ADHD, PTSD, and depression.
Throughout her career, she has provided a range of therapies, including sandtray and cognitive behavioral therapy to those experiencing substance abuse, behavioral challenges, and domestic violence.
She has honed her skills reviewing psychological evaluations, court, and medical reports, as well as assessing the strengths and needs of clients.
As an advocate for children's health and wellness, she is committed to supporting youth, resolving family conflicts, and promoting healthy interactions.
Ime received a Bachelor of Arts degree in Human Services from CSU Dominguez Hills and a Master of Science degree in Marriage and Family Therapy from CSU Northridge.
Passionate about working with youth, especially marginalized youth, and their families, Ime provides clients with an outlet, as well as resources to thrive and become productive adults.
At the age of fourteen, Ime lost her mother in a tragic car accident involving a driver who was under the influence of alcohol and PCP. Having a strong support system allowed her to persevere through this tragedy.
Ime's childhood experience has shaped her outlook on the importance of taking a holistic approach to address substance abuse, mental health, and life issues in order to acquire healthy coping mechanisms.
She encourages all to find a healthy balance between mind and body by using simple steps and strategies to improve the way we think, look, and feel about ourselves. Ime is a believer in encouraging women who are trying to maintain a healthy lifestyle while having responsibilities such as, but not limited to work, school, families, and relationships.