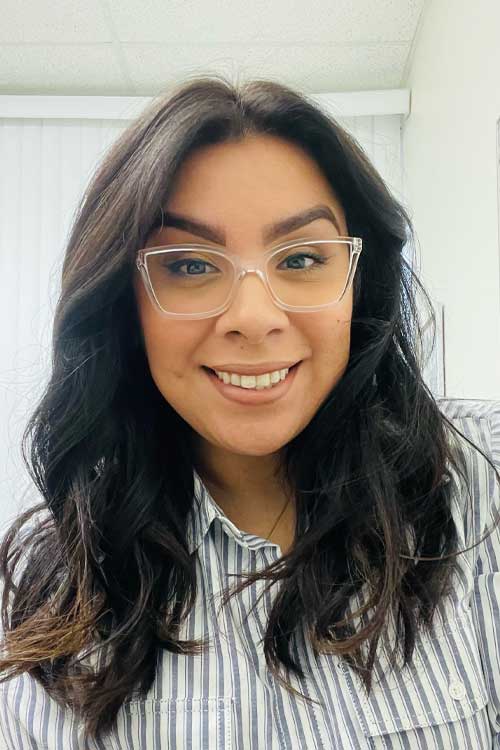 Schedule an appointment today
About Leticia Ruiz, LMFT
Hi there! I'm Leticia (Letty) Ruiz. I am a licensed marriage and family therapist (LMFT) with 8 years of experience in the field. Over the years, I have had the privilege of helping individuals, couples, and families thrive. I have worked with diverse populations and honed my skills to better understand the complexities of human relationships and the challenges we face in our lives.
I gained the majority of my training while working at a community based non profit, providing therapeutic support to at-risk youth and their families. I also worked in outpatient services at a hospital; treating anxiety, depression, grief and loss, as well as, ASD and ADHD. With a deep belief in the power of change, I provide a personalized and evidence-based approach to therapy. Utilizing a combination of techniques and tools derived from Client Centered Therapy, Cognitive Behavioral Therapy (CBT), and Solution-Focused Therapy, I empower my clients progress toward their respective goals.
In my sessions, I provide a safe, non-judgmental, and compassionate space where clients feel heard, validated, and supported. I truly value the therapeutic relationship and work collaboratively with my clients to identify underlying issues, develop coping skills, and promote personal growth. As a bilingual therapist, I understand the importance of cultural sensitivity and inclusivity. I am committed to creating an environment that respects and embraces diverse backgrounds and experiences.