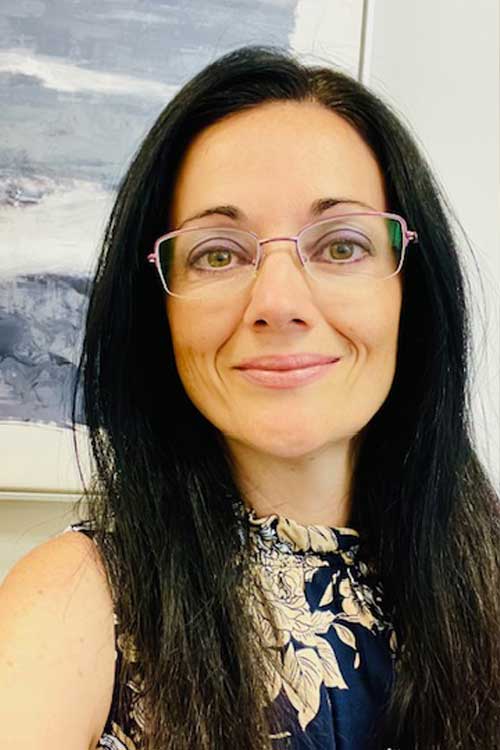 Schedule an appointment today
About Maria Rios, LMFT
My name is Maria A. Rios, I am a licensed Marriage and Family Therapist in California (LMFT) and I have been in practice since 2012.
Before graduating with my Master's degree in Counseling Psychology, I was a Montessori teacher in Cambridge, MA and San Diego, CA for 9 years and I enjoy working with children and parents who seek guidance in parenting skills and in need of emotional support.
As a psychotherapist, I have worked in residential and outpatient settings, providing individual and group therapy to adults and teens and I have run my own private practice in office and on line.
My areas of expertise include: depression, anxiety, relationships and parenting, addiction, crisis, and life adjustments. I have additional training and experience in addiction and self-esteem issues.
In my work with clients, I use some of the leading psychological modalities, such as Cognitive Behavioral Therapy (CBT), Dialectical Behavioral Therapy (DBT), Internal Family Systems (IFS), and Solution-Focused Therapy. My approach is person-centered, compassionate, and problem solving.
I find that self-compassion and self-acceptance are critical for personal growth, and I focus on making sure that clients feel heard, seen, and accepted for who they are while striving for desired change.
In addition, I was born in Ukraine and lived in Russia and then moved to the United States, when I was a young adult, following my passions for travelling and foreign languages. I understand how unpredictable life can be on the global and personal level and I am here to support anyone affected by the recent world events as I speak both English and Russian.
Life in all its processes and nuances is unique for each of us. I am here to help, guide, listen, and support you in meeting your goals.