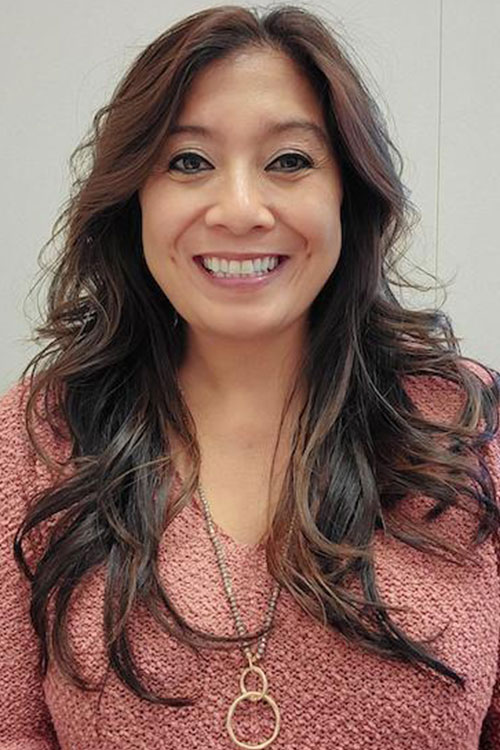 Schedule an appointment today
Maritess "Tess" Florez, LMFT
About Maritess "Tess" Florez, LMFT
Tess Florez is a licensed marriage family therapist, who is passionate about working with individuals, couples, and families to assist them in navigating through the emotional challenges in their life to enable them to make the choices they need to live the life they want.
Her approach is attachment-based, relational, emotion-focused, gently directive, compassionate, somatic, mindful, and strength-based.
Tess has 6 years of clinical experience working especially with families, teens, adolescents, and children with relational, behavioral, and parenting challenges, anxiety, depression, ADHD, PTSD, complex trauma, grief, substance use, and gender identity.
She has utilized evidence-based practices such as CBT, TF-CBT, DBT, Parent-Child Interaction Therapy, and Narrative Therapy, as well as more somatic-based, mindful therapies and interventions.
Tess received her Master's degree in Counseling at Palo Alto University, is certified in grief counseling, domestic violence intervention, suicide and crisis intervention, and plans to become certified in EMDR Therapy.
She has provided therapy for various underserved populations at a community mental health agency, including their youth residential facility, as well as at multiple elementary, middle, and high schools before going into private practice.
Before she became a psychotherapist, Tess worked in the corporate world of finance and accounting and with that, brings personal knowledge and understanding of high-stress work environments and work-related mental health issues.
For Tess, finance and accounting was a job, but counseling and psychotherapy is a passion and to have finally been able to fulfill and live that passion has been an incredibly meaningful journey for her.
Personally, Tess has had family members with anxiety, depression, ADHD, alcohol and substance abuse, and schizophrenia, has been a caregiver of a family member with schizophrenia, and has experienced the loss of friends and family members, of which the most profound loss was that of her father.
Tess' life experience in conjunction with her clinical experience has enabled her to be with her clients in a way that is truly empathetic, hopeful, and purposeful.