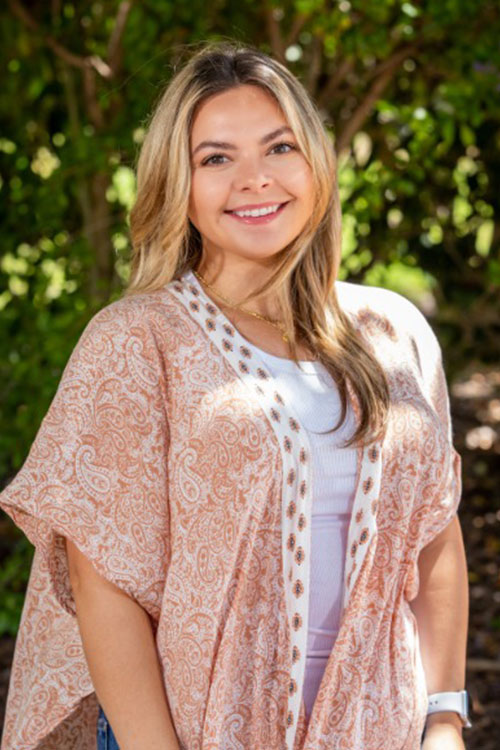 Schedule an appointment today
About Olivia York, LMFT
She believes that creating a collaborative experience with her clients helps to provide guidance while also promoting client growth. She works with children, teens, adults, and families.
She has experience working with anxiety, depression, at-risk youth, self-harming behavior, ADD/ADHD, autism, self-esteem/selfconfidence, stress management, and parent training.
She provides Behavioral and CognitiveBehavioral therapy (CBT) and often uses mindfulness strategies for clients to use as a coping strategy and mood regulating tool that can be used in and out of the office.
Olivia also provides Trauma-Focused Cognitive-Behavioral therapy (TF-CBT) and Parent-Child Interaction Therapy (PCIT) and is online Certified in both TF-CBT and PCIT.
Olivia has a strong background as a Board-Certified Autism Technician for the past 4 years. She provided Applied Behavioral Analysis to children between the ages of 2 and 14 years old.
Olivia has experience with working with children diagnosed with Autism Spectrum Disorder, Down Syndrome, ADD/ADHD, learning disabilities, and emotional disturbances.
Education
California State University, Northridge
M.S. – Marriage and Family Therapy
University of Southern California
B.A. – Psychology
Professional Affiliations
California Association of Marriage and Family Therapists (CAMFT)