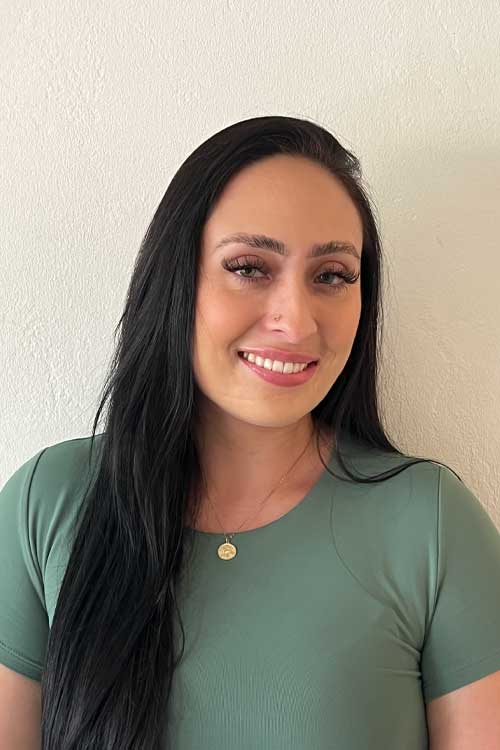 Schedule an appointment today
About Vanessa Rivera, AMFT
Hello, my name is Vanessa Rivera and I am an Associate Marriage & Family Therapist. Having received my Master of Science in Counseling Psychology from California Baptist University, I have gained experience in working with a variety of age groups and settings, from early childhood, adolescence and adulthood in outpatient settings as well as crisis levels of care. I primarily focus on anxiety, depression, family challenges as well as supporting clients who may be experiencing phase of life issues, relational challenges and communication issues.
I emphasize warmth, empowerment and respect within my environment with clients to promote a safe space throughout the therapeutic process to achieve clinical goals.
While working collaboratively with my clients, I utilize various modalities such as cognitive behavioral theory, dialectical behavior theory, client centered and psychodynamic.